Follow us on YouTube to stay up to date with our video resources.
We are in the process of creating an online library of resources on our channel!
---
Happy Hands does not endorse any of the websites or information provided on the following links.  Information is presented only for informational purposes for parents, educators, professionals and other interested parties.
---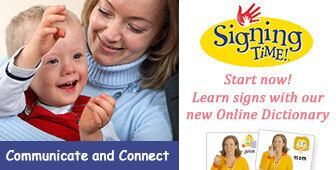 Resource for Age's Zero to Three  – Promotes the healthy development of infants and toddlers by supporting and strengthening families and communities.
Tulsa Community College-Interpreter Education Program – for parents interested in taking ASL 1 and Deaf Culture classes to learn more about communicating through sign language and learning about the Deaf Culture.
American Society for Deaf Children
Oklahoma School for the Deaf – Located in Sulpher, Oklahoma
TSHA – Total Source for Hearing-loss and Access -Great source for an interpreter, to take sign language classes, or for deaf adaptive equipment.
Amazon.com – Using the Amazon.com/smile link and selecting Happy Hands as your organization of choice will allow any purchase from Amazon.com/smile to benefit Happy Hands! HAPPY HANDS will receive a percentage of all purchases made through the smile link!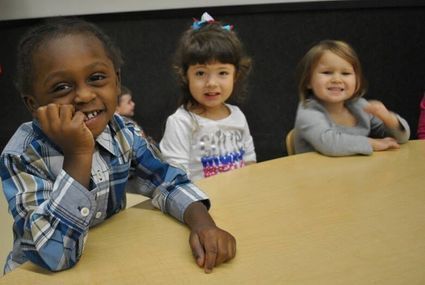 "Sign Language Helps all Children in Early Years Learning" – In this article by SL First Magazine, 30 years of research has consistently shown the benefits of sign language for children's early years of learning.
Silent Blessings Deaf Ministries - Silent Blessings Deaf Ministries was founded in 1996 to provide Deaf & Hard of Hearing children with engaging faith-based video resources in American Sign Language (ASL).
Deaf Missions - For 50 years, Deaf Missions has created content in sign language. Their mission is to communicate the Gospel to the 70 million Deaf people worldwide. 
SignIt Program - Online curriculum for learning American Sign Language (ASL). The instruction is done by professional actors (both deaf and hearing) who are fluent in ASL and is highly interactive, entertaining, and engaging.
Oklahoma School for the Deaf Online Classes - Upcoming online classes, free to parents and family members of deaf and hard of hearing individuals. 
Tulsa Community College American Sign Language Classes
Hearts for Hearing - Audiology services and resources. 
Tulsa Health Department Hearing Services - Audiology services and resources. 
Soonerstart - SoonerStart is Oklahoma's early intervention program designed to meet the needs of families with infants or toddlers (ages birth to 3 years old) with developmental delays and/or disabilities in accordance with the Individuals with Disabilities Education Act (IDEA).