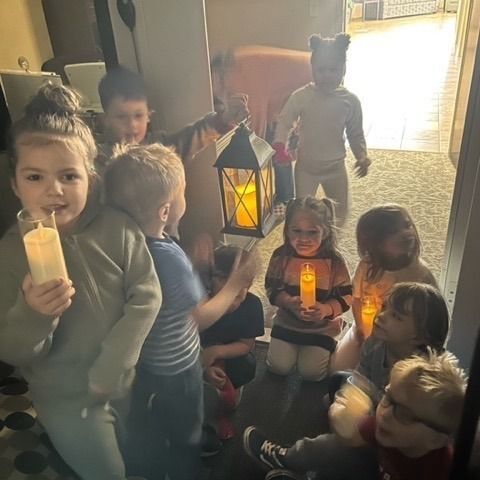 Happy Hands came together for the Association of Christian Schools International (ACSI) Day of Prayer on February 28th. This is an annual event put on by ACSI that unifies Christian schools around the world in prayer and supplication to the Lord!
This year's theme was "Shine Bright" based on Matthew 5:14-16, which says,
"You are the light of the world. A town built on a hill cannot be hidden. Neither do people light a lamp and put it under a bowl. Instead they put it on its stand, and it gives light to everyone in the house. In the same way, let your light shine bright before others, that they may see your good deeds and glorify your Father in heaven."
Happy Hands students started out the day by coming together and praying as a whole school, talking about what it means to be a light for God, and signing along together to the song "This Little Light of Mine."
Classes lit lanterns to show how darkness represents a life without Jesus but that Jesus' light helps us to not be afraid of the darkness, and prayed that Jesus would be a light in each of their lives. Next, students and staff prayed that they would be a light shining brightly for Jesus, as they chose a star to stick on the "Shine bright for Jesus" wall. Then, students made "Let your light shine" necklaces that displayed how each of them believe they can shine bright for Jesus!
We are so thankful to be part of an organization that helps bring the Church together all around the world, from an early age! Join us in praying that we could all be vessels for the light of Christ, shining in the darkness!