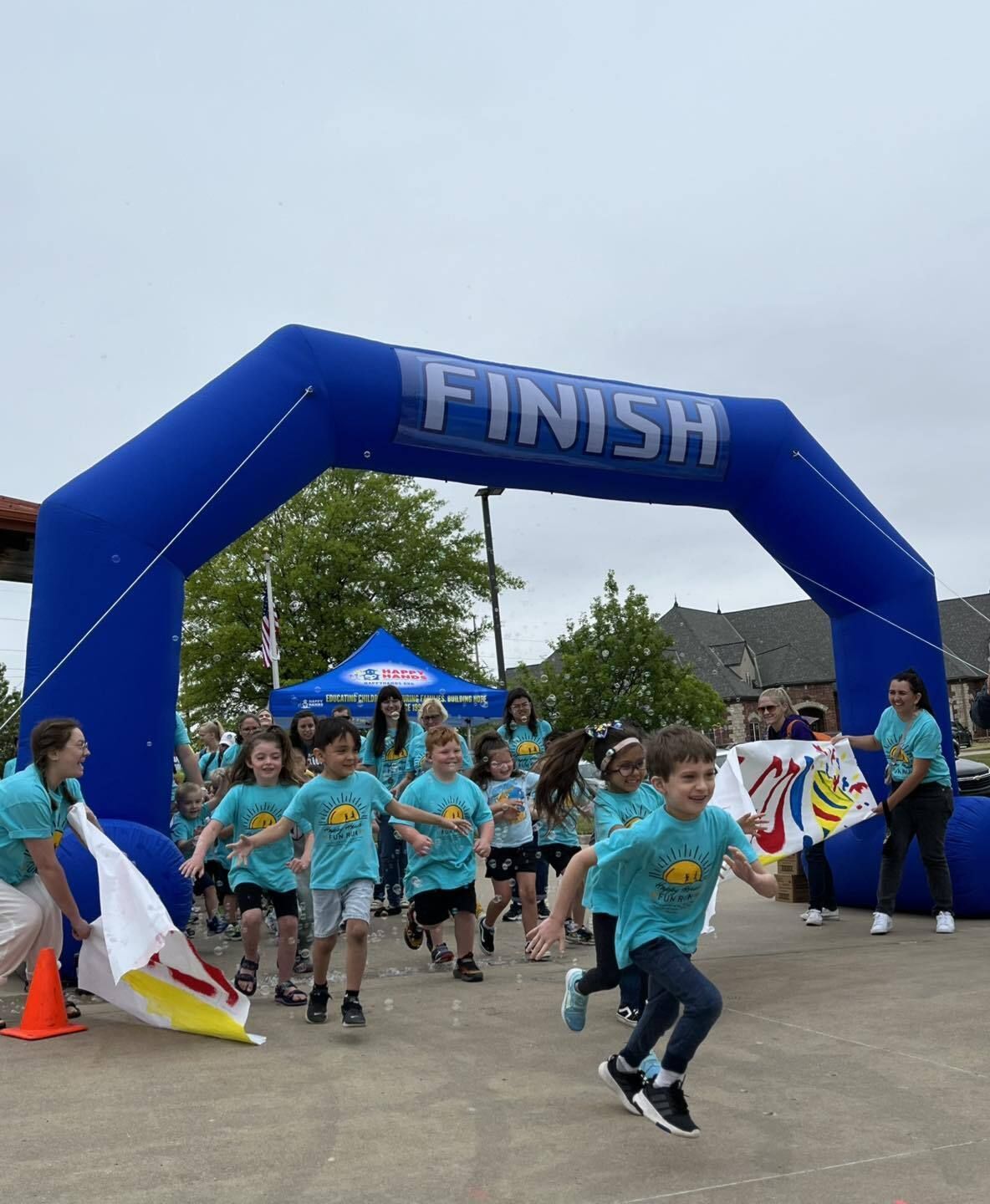 Thanks to the hard work of our incredible families, and the amazing generosity of some of our donors, we were able to meet and EXCEED our Fun Run goal of $30,000! This is absolutely amazing! We raised a GRAND TOTAL of $40,509 - and the students had a FUN day racing the track, enjoying snow cones, and celebrating their victory with family!
We'd like to take the time to publicly thank our incredible sponsors: EA STONE, U.S. Pioneers, LC, Peterson Wellness, Kingdom Encounters, Andy B's - Tulsa, Wohali Outdoors, ThermaFlo Equipment, Christian Brothers Automotive, and Robertson Tire! We cannot thank you all enough for supporting us in our efforts to provide
scholarships to children who need them! Show your gratitude by giving these organizations some love!
We are grateful to each of the donors and organizations who helped us meet and surpass our $30,000 goal! It's a huge blessing to have a community who values our mission to provide early intervention and quality Deaf education. Thanks to your generosity, this money will help to provide life changing education to deaf and hard of hearing children.