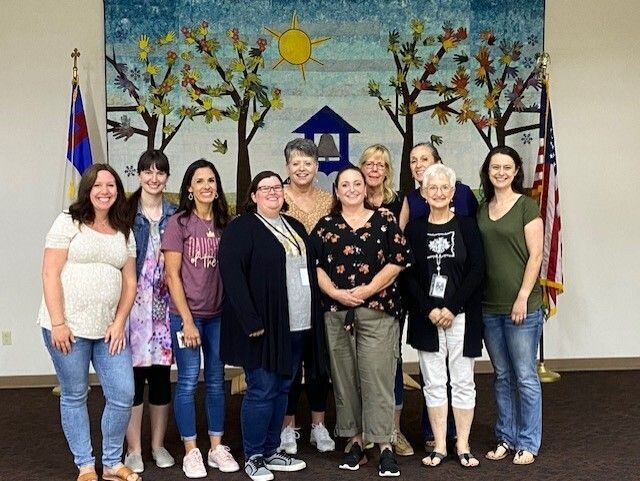 Happy Hands had the privilege of hosting Kristin DiPerri for her workshop, "Beginning Literacy Development for Deaf and Hard of Hearing Children"!
Kristin DiPerri, Ed.D. is an independent educational consultant and literacy development specialist for Deaf and hard of hearing students. She has presented numerous workshops and presentations throughout the US and abroad to teachers of Deaf and hard of hearing students.
Happy Hands' parents, teachers, and local Deaf educators, had the opportunity to receive training on DiPerri's "Bedrock Literacy" curriculum. Her unique hands-on training on how home and school can more effectively work together to better teach Deaf and hard of hearing children how to read and write was remarkable!
We cannot wait for our parents and staff to implement these incredible tools at home and in our classrooms as we work together to develop a love of reading and writing in all of our students.